A model booker is someone who books models.
This may be the basic definition of what a model booker does but at J'adore, your booker is so much more than the person who books your model jobs!
A model booker is the person in between the client and the model. We deal with all the logistics getting you from A-B, establishing rates and negotiating and the usage of where the content will be used. We are experts in our field and we guide talent to become successful, this is from posing and facial expressions to create a strong portfolio.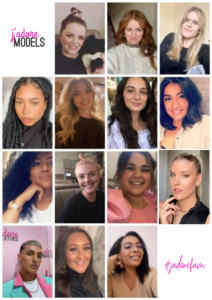 Listening to your booker is key as we speak to clients every day all day so we know exactly what they are looking for! Communication is key with your booker as they need to know if you are available, hair updates and just generally how you feel. At J'adore, our bookers frequently catch up with our talent as we recognise that you are real people with real feelings and emotions. A booker can go past the professional status and also be a friend and confidant in times of need. 
At J'adore, we are a little different from other model bookers as we really push the development of a model and focus on your goals and dreams. We like to meet our models and hold events and J'adore Talks for them to help you grow as a model. J'adore Talks are an amazing opportunity for you to learn insider industry tips from reputable brands and sources. This comes under our 360 management, we talk a lot as a team to see how we can push each other's models and we all work together on this.